Electric equipment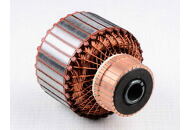 At JAWASHOP we have prepared a wide selection of electrical equipment for JAWA and CEZETA motorcycles. Our range includes spare parts to help you improve the performance of your motorcycle and ensure the reliability of your electrical system. We bring you not only top quality, but also a range of benefits to help you achieve optimum performance from your machine.
Electric equipment spare parts
We are dedicated to providing premium electrical equipment for JAWA and CEZETA motorcycles to ensure you have the best riding experience. Our extensive range includes spare parts that meet the highest standards of quality and precision. Our Jawa Electrical supply includes:
Benefits of electric equipment
Performance and reliability: Our electrical equipment is designed to provide high performance and reliability for all motorcycles. With our replacement parts, you can be sure that your motorcycle will have a stable and efficient electrical system.
Selection of spare parts
When selecting the right electrical parts for your motorcycle, it is important to consider several factors:
Motorcycle model: Make sure the equipment is compatible with the specifications of your JAWA or CEZETA motorcycle model. You can rely on our filtering and compatibility information to find the correct part.
Features and performance. For example, measure the performance of headlamps, the efficiency of battery charging, or the presence of other features that will improve the riding experience
At JAWASHOP you can find replacement parts for different types of motorcycles. If you're looking for a replacement part for a specific motorcycle, head to our Parts by Type range.
Show more
Show less