Cezeta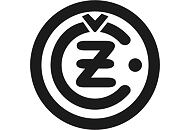 Immerse yourself in our comprehensive selection of CEZETA spare parts at JAWASHOP. We stock a wide array of high-quality components specifically designed for the iconic CEZETA, ensuring your classic ride performs at its best.
Brand Cezeta
Founded in 1919, the Cezeta brand is one of the best manufacturers of vintage motorcycles in the world. Cezeta motorcycles are a mark of quality, reliability and visual beauty.
Spare parts offer
Our range of spare parts is divided by motorcycle type. The offer is divided into spare parts for:
Our spare parts for Cezeta motorcycles are high quality and long lasting.
Selection of spare parts
When you're choosing spare parts for Cezeta motorcycles, it's always important to know exactly what parts you need. Never underestimate the selection of spare parts. You can find all the information about all spare parts in the individual categories.
Show more
Show less