Ignition set VAPE 12V SZ579-05 (Jawa 579/05)
---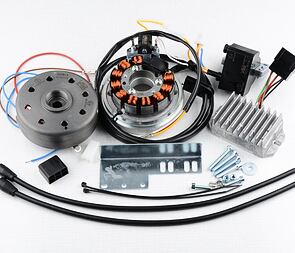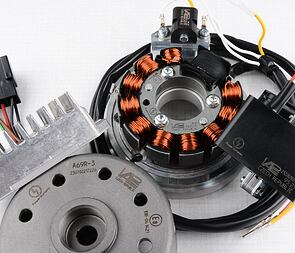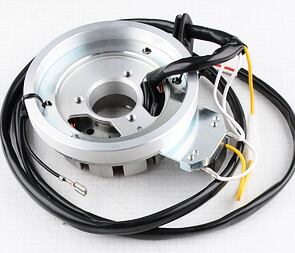 | | |
| --- | --- |
| Weight: | 2.9 Kg |
| Made in: | Czech Republic |
| Made of: | electronic |
| Voltage output: | 12V |
| Power output: | 150W |
Ignition set VAPE 12V SZ579-05 (Jawa 579/05)
---
---
12 Volts generator/electronic ignition for Swedish military JAWA.
Magnet based generator with integrated fully electronic ignition. Output 12V/150W DC. Solid state ignition with own power supply from within the system. Replaces old dynamo, points, condenser, ignition coils. You may drive without a battery, if you want. There is no need for changes on engine casing.
Fitting instructions in attachments. 
DHL Express Worldwide from 49.50 USD
Czech Post - non-priority mail from 24.10 USD
Czech Post - priority mail from 45.85 USD