Trailers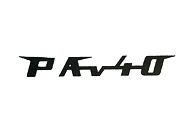 For motorcycle trailer owners in need of reliable spare parts, JAWASHOP is your ideal solution. We provide a wide range of top-quality spare parts designed for motorcycle trailers and the motorcycles they accompany
What are trailers for motorcycles ?
Motorcycle trailers are an useful and innovative gadget. They are a great way for you to carry heavy loads on your motorcycle and are suitable for longer distances. Trailers make life significantly easier, but they are hard to find spare parts for. Don't worry, we've got you covered.
Selection of spare parts for motorcycle trailers
When selecting spare parts for motorcycle trailers, it is extremely important to consider the size, weight and type of trailer you are selecting spare parts for. At Jawa shop we exclusively offer spare parts for PAV Trailers.
We offer spare parts for:
For information on individual parts, visit our Parts by Category range. We can guarantee that all spare parts in our range are high quality, reliable and made to measure.
Show more
Show less