Ignition set VAPE 6V - single output, SZ14-1 (Jawa,CZ)
---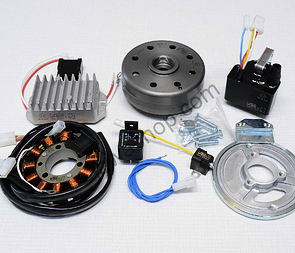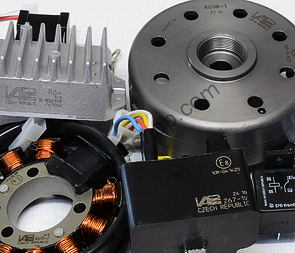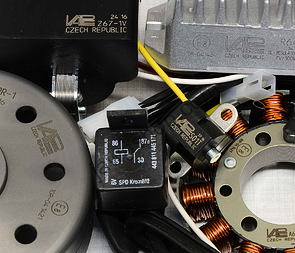 | | |
| --- | --- |
| Weight: | 2.8 Kg |
| Catalogue number: | A-SZ14-1 |
| Made in: | Czech Republic |
| Made of: | electronic |
| Voltage output: | 6V |
| Power output: | 100W |
| Category: | Engine and Crankcase |
Ignition set VAPE 6V - single output, SZ14-1 (Jawa,CZ)
---
---
Complete ignition system for one cylinder motorcycles JAWA, CZ (175,250) older types, which were from the production equipped with dynamo 6V.
Regulator does not include output for charging light.
Fitting instructions in attachments.
Video tutorial bellow
DHL Express Worldwide from 59.50 USD
Czech Post - non-priority mail from 28.60 USD
Czech Post - priority mail from 55.00 USD

This spare part can be used on following motorcycles.